Warm Feed
Instant & Fresh
Formula Feeding Made Easy
ALL-IN-ONE
Less Crying
Compact & Stylish
Warm Feed
Instant & Fresh
Stress Free
Travel Easy
Less Crying
Compact & Stylish
Warm Feed
Instant & Fresh
Feeding made easy
Travel Easy
Less Crying
Compact & Stylish
The Only Bottle You Will Need
Insulated flask keeps water warm for up to 8hrs. When your baby is hungry twist the band to release the formula and mix to give your baby an Instant feed!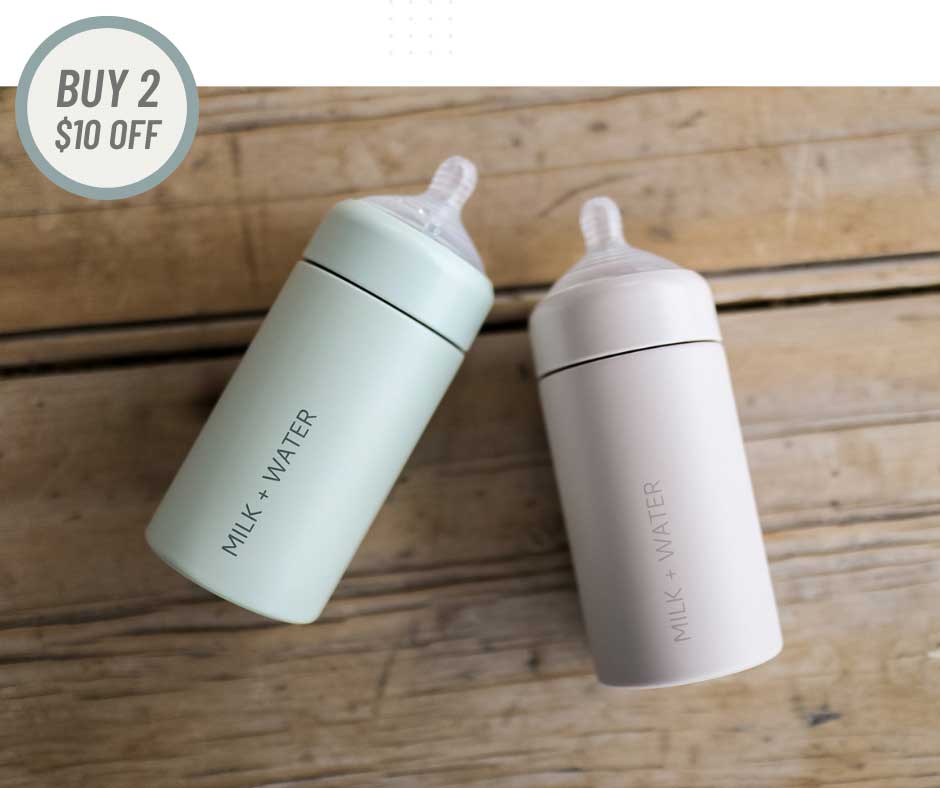 3 Easy Steps
1) Fill flask with warm water
2) Fill powder chamber with formula
3) Twist band, mix and feed!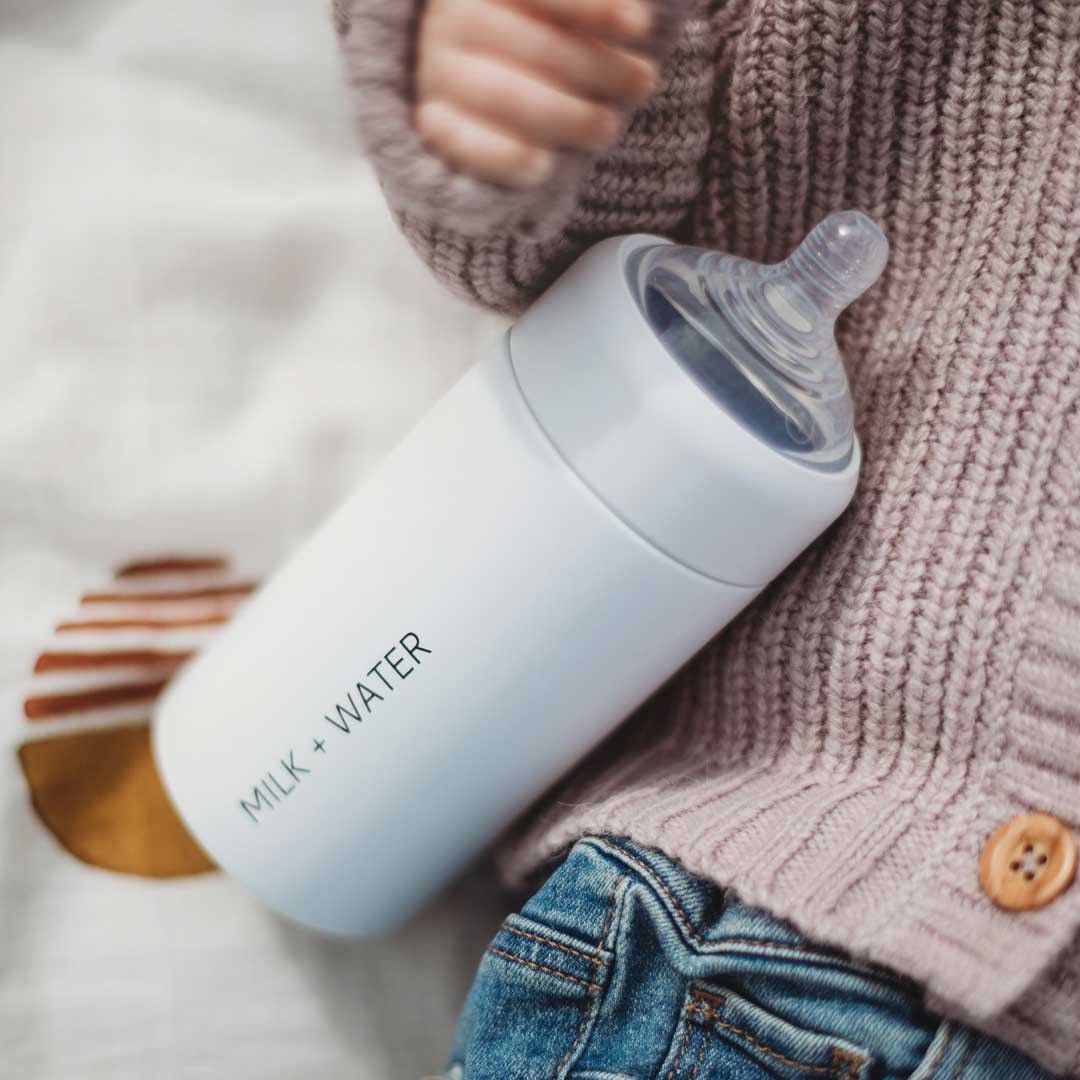 Formula Feeding Made Easy
Milk & Water™ has been designed by a mum to help other mums. It's patent pending design makes it quick and easy to give your baby a warm fresh feed wherever you are.
Warm Water
Insulated double vacuum flask keeping your water warm for up to 8hrs
Fresh Powder
Our separate powder chamber keeps your powder fresh until you want to release it
Quick & Easy
We have designed our bottles to be sustainable and long lasting